Welcome
THE MISSION
To improve justice for all Arkansans by promoting
education, literary, scientific and charitable purposes
WELCOME
Thank you for visiting arkansasbarfoundation.com, the website of the Arkansas Bar Foundation. We invite you to read about the Foundation and its projects and hope that the information contained in this website will answer questions you may have about the Foundation. You are encouraged to contact the Foundation office directly, with any inquiries you may have, and the staff will be happy to assist you. Please check our News Page for further information on upcoming events and recogntion of Foundation donors and memorial gifts.
PLEASE DONATE!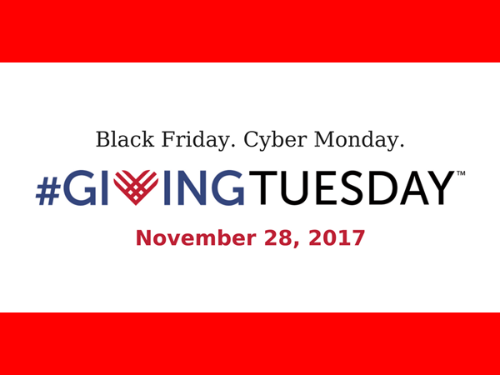 The Arkansas Bar Foundation is participating in #GivingTuesday November 28.
Funds donated to the Foundation through #GivingTuesday will support
one of our programs, "Empowering Young Adults for Brighter Futures."
You may donate by clicking the link below:
https://secure.affinipay.com/pages/arkansas-bar-foundation/givingtuesday

WE WELCOME OUR NEWEST FELLOW:
JUDGE WILEY A. BRANTON, JR.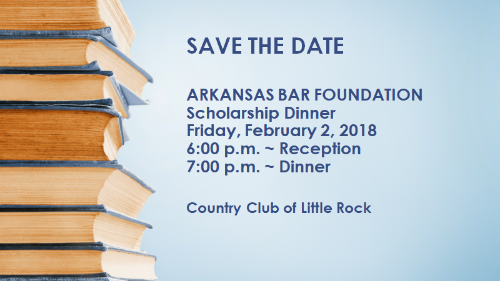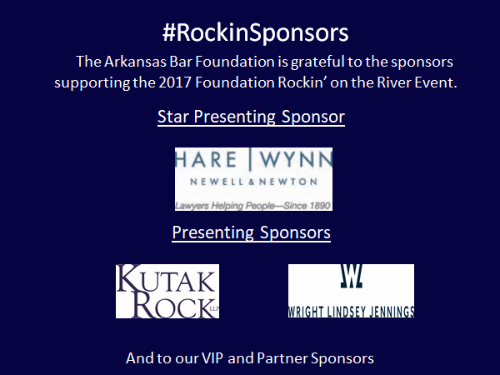 To access the ABA homepage, please click on the link below:
Contact
Address : 2224 Cottondale Lane
Little Rock, AR 72202
Phone : (501) 375-4606
Fax : (501) 375-4901